Wagshal's Imports is proud to bring award-winning Ibérico de Bellota and other fine products to America from Spain and around the world.
Resembling a cross between corned beef and pastrami, Wagshal's USDA Prime Montreal-Style Smoked Brisket is a true labor of love taking approximately two months to prepare.
We import and distribute Fermin iberico pork for the United States. Fermin offers the largest selection of raw and cured iberico and iberico de bellota pork, including ham, sausages, and multiple award-winning bacon.
Can Bech Just for Cheese sauces are designed specifically to enhance the flavor of paired cheeses by using fruits, dried fruits, nuts, and spices -- ingredients that are specially selected throughout the five continents.
Caviaroli is a taste explosion that absorbs the intensity and aroma found in top-quality olive oils through encapsulation technology, creating pearls of olive oil that have the same texture as caviar.
This elegant olive-shaped pod is a great way to enhance any dish. Single serving packaging makes it possible to enjoy the healthiest products of the Mediterranean diet.
Potato chips made from the best potatoes in Spain, produced in a traditional pan, batch after batch, provides these crisps with their characteristic and unique flavor.
Wagyu Beef, a prized Japanese delicacy because of its marbling and deep flavor profile, is highly sought after for restaurant and at home use.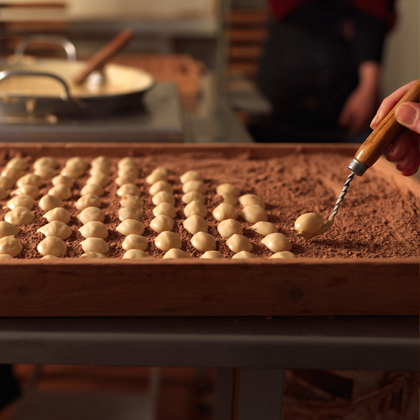 The finest chocolate from Barcelona. Exquisite traditional pralines, combined with delicate recipes of dried fruits and nuts, have been passed down through three generations since 1946.